Meet Our Team
Petronilo Cafirma – Chief Operations Officer (COO)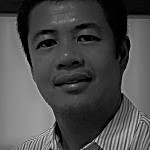 A strategic leader with over twenty years  experience working as a Program and Planning Analyst Manager. Pet has an in-depth knowledge of client account management, ensuring satisfaction from his clients, co-workers and partners. His strategic planning, articulate written and oral skills and his drive to succeed make him a trusted mentor.  His knowledge of timekeeping, training coordination and work experience in various countries provide valuable skills and leadership qualities.  He is excellent in addressing client inquiries and identifies and implements solutions to various issues in a timely manner. His hands-on approach is invaluable to ensuring service excellence for himself and his team. Pets ability to improve operational procedures help inspire his team to achieve their professional goals while maximizing each individuals personal strengths and abilities to reach a common goal.
Beverly Funk Epstein – Chairman of The Board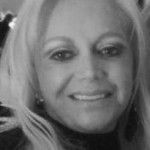 As an Advisory Board Member I strive to see that PEI continues the work I started and is capable of meeting the evolving challenges of the everyday workforce with flexible staffing solutions tailored to meet the needs of our clients. In turn, our effective staffing solutions allow our clients to concentrate on their core business. Through hard work and dedication PEI has expanded its footprint to multiple markets throughout the US. I have found enormous satisfaction in this endeavor and I attribute it to a fantastic team that works daily to operate under the sames principles and values from which the company began. I would be remiss in not saying that the thing I am most grateful for is the ability to help individuals who otherwise might not be able to secure employment on their own and to assist them in feeling that they are productive and successful in their career paths. Although Beverly is not involved in the day-to-day operations, she is Chairman of the Advisory Board and acts in a consulting capacity today.
Ilene Leon – Controller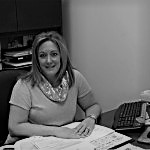 As an Advisory Board Member, Ilene spent her entire career in the staffing industry, overseeing the financial and administrative aspects of the company. Ilene played an integral part in growing PEI to where it is today and remains a member of the Advisory Board.
CFO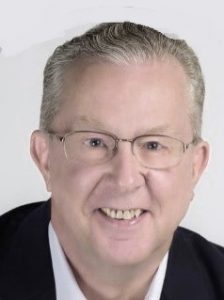 Everyone is passionate about something. Mine is to educate, inspire, and connect clients with the resources they need to grow phenomenally successful and profitable businesses. I have the pleasure of leading an extraordinary group of "on-demand" strategy, execution, and management specialists who create time, money, and resources for clients so they can focus on growing the business and not on back end, non-mission critical functions.
Danielle Epstein – CRO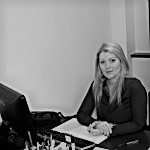 As an Advisory Board Member for PEI Staffing, Danielle has spent her entire professional career in the Staffing industry.  She was responsible for overseeing all aspects of the recruitment, retention and executive search functions for PEI. In her current role, she is in charge of all Direct Hire placements as well as Business Development for National accounts.  Her unorthodox approach has been her biggest asset.
Marcellus Brothers – Recruiter
Quincy Martin – IT Support
Quincy is a Information Technology major, with a well rounded background of how technology operates to complete tasks successfully. He is in charge of Digital Marketing and Network monitoring. Aside from marketing and networking, he has solid experience in Workers-Comp claims and Collections.
Valentino Salevao – District Manager (Florida)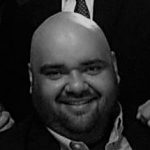 Valentino has spent the last 10 years at PEI Staffing in various capacities. Hired as a staffing coordinator, Valentino has been promoted to Sr. Recruiter, Client Services Manager and now Division Director for the State of Florida. Val is responsible for overseeing the recruitment, account management and management of the Florida On-site representative team. Val is an integral part of the PEI Staffing Team.
David Epstein – Chief Executive Officer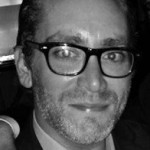 Staffing industry veteran David Epstein joined PEI in 1999 to supervise the day-to-day operations of the firm. A critical piece of the PEI management team, David oversees the sales department and manages our IT, finance, operations and AR departments. David's ability to see trends, develop strategies and stay ahead of the curve has kept PEI Staffing at the forefront of this ever changing industry. As more and more global users of staffing services shift from traditional methods to MSP/VMS models, David has leveraged these opportunities with a scalable solution to service the needs of his clients. Davids strategic recruitment and service / support experience has enabled PEI to service clients across the nation, recruit across multiple lines of business and deliver the level of service and support each end user deserves. He has a strong background in information technology that has allowed PEI to employ cutting edge solutions for our clients and candidates. He is an active member of the National Association of Personnel Services and the Society for Human Resource Managers. He earned his BA from Hofstra University with a focus in business law.